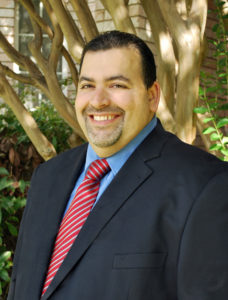 Investment Real Estate Advisor
Media & Speaking Engagements
Joseph Gozlan is a multifamily investments specialist leading group acquisitions of over $30MM in real estate and providing asset management services to a portfolio of 505 units and growing.
Joseph is a former lieutenant in the Israeli Defense Forces (IDF) with over 17 years of leadership experience in the software industry, 12 of which working for publicly traded companies such as GameStop, Retalix (NCR) and JCPenney which enhanced his business acumen, analytical skills and "big picture" perspective, all skills that he leverages to maximize efficiency in the real estate business.
In his last IT role as a Senior Software Development Manager, Joseph led five software engineering teams and was responsible for the on-time and on-budget delivery of multiple software products that contributed directly to the company's multi-million dollar bottom line.
Joseph has a B.S. in Information Systems Engineering and is also currently enrolled in Texas A&M's part-time MBA program.
Joseph is Now Dedicated 100% to Real Estate
Joseph began his real estate investing back in 2005 when he and his wife, Rita, purchased their first investment property in Israel.
In 2007 Joseph & Rita relocated to Plano, Texas, and in early 2008 started their US real estate investment journey with the purchase of a duplex in Plano. Since then, they grew their portfolio and strengthened their equity positions in multiple single family properties.
In early 2015 Joseph began his multifamily journey and soon after he led the successful acquisition of a 22 unit multifamily property in Celina, Texas. In 2017 Joseph led the successful acquisition of 130 units in two multifamily properties in Lubbock, Texas and an additional 97 units over two communities in 2018. In July 2018, he led the successful acquisition of a 236 unit Lubbock community. He has been serving as the asset manager for all six communities. Joseph has the unique ability to bring a 360 degree perspective as an owner, operator and commercial real estate broker specializing in multifamily. This has been a great contributing factor to the success of EBG Acquisitions and its sister company, Eureka Business Group.
Joseph's next steps are to continue to lead the acquisitions of even more multifamily communities in the Texas secondary markets with the goal of acquiring and managing an asset base of 1500 units or more by the end of 2019.
Recently multiple family offices have been reaching out to Joseph exploring collaboration opportunities in the markets where we operate.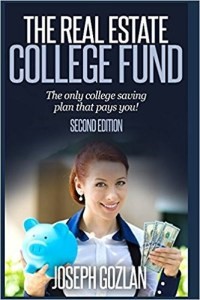 This book was written to help first-time real estate investors recognize the advantages and risks of investing in real estate and offers ways to mitigate those risks.
ISBN-13: 978-1520943930
ISBN-10: 1520943938
Media & Speaking Engagements
Recent Speaking Engagements:
July 2019, Podcast: Achieve Wealth Through Value Add Real Estate Investing Podcast
May 2019, Podcast: Creative Real Estate Podcast
April 2019, Podcast: The Corporate Investor
March 2019 Podcast: Rental Property Owner & Real Estate Investor Podcast
January 2019, Podcast: The Real Estate Syndication Show
November 2018, Podcast: The Real Estate Way to Wealth & Freedom
October 2018, Podcast: The Book Club Interview
October 2018, Speaking Engagement: IMN 3rd Annual Middle-Market Multifamily Forum (Southeast)
September 2018, Speaking Engagement: IMN Inaugural Residential Property Management Forum
August 2018, Recorded Podcast: Unbelievable Real Estate Stories
July 2018 Podcast: The Real Estate Investing Foundation
April 2018, Speaking Engagement: IMN 2nd Annual Middle-Market Multifamily Forum (West)
March 2018 Podcast: The Real Estate Way to Wealth and Freedom
March 2018 (Recorded): Simple Passive Cashflow
March 2018 Podcast: Before the Millions – Daray Olaleye
March 2018 Podcast: Wheelbarrow Profits Podcast: Multifamily Real Estate Investment
February 2018: The Old Dawg's REI Network
February 2018, Speaking Engagement: IMN Multifamily Forum Conference
January 2018, Podcast: Real Estate Investing For Cash Flow
January 2018: The Lifetime CashFlow Through Real Estate Investing
January 2018: Texas Real Estate Bible
January 2018: Joe Fairless Best Real Estate Investing Advice Ever
January 2018: GSD Mode Podcast
January 2018: The ONE Thing
January 2018, Podcast: The Invest Florida Show
December 2017, Podcast: Tax Advisor & Biz Coach Success Podcast
December 2017, Podcast: Investor Army podcast
October 2017, Podcast: Apartment Building Investing Podcast with Michael Blank
October 2017, Podcast: How to lose money with Paul Moore & Josh Thomas
July 2017, Symmetry7 Park City event – Multifamily Investments, Building Horizontal Income Streams for Financial Freedom.
March 2017, Wealth Building Wednesday – Presented an investment opportunity to a group of high net worth individuals. Secured $150,000 investment funds that were deployed with our KDT community purchase.
Join our Wisdom Focus List Emails