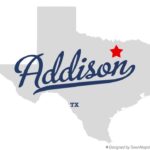 Addison is one of the Dallas area's most popular destinations. With more than 170 restaurants and 22 hotels, Addison offers abundant opportunities for lodging, dining and shopping, all within 4.35 square miles. Addison perfectly blends the diversity of a big city with the ambiance of a small town.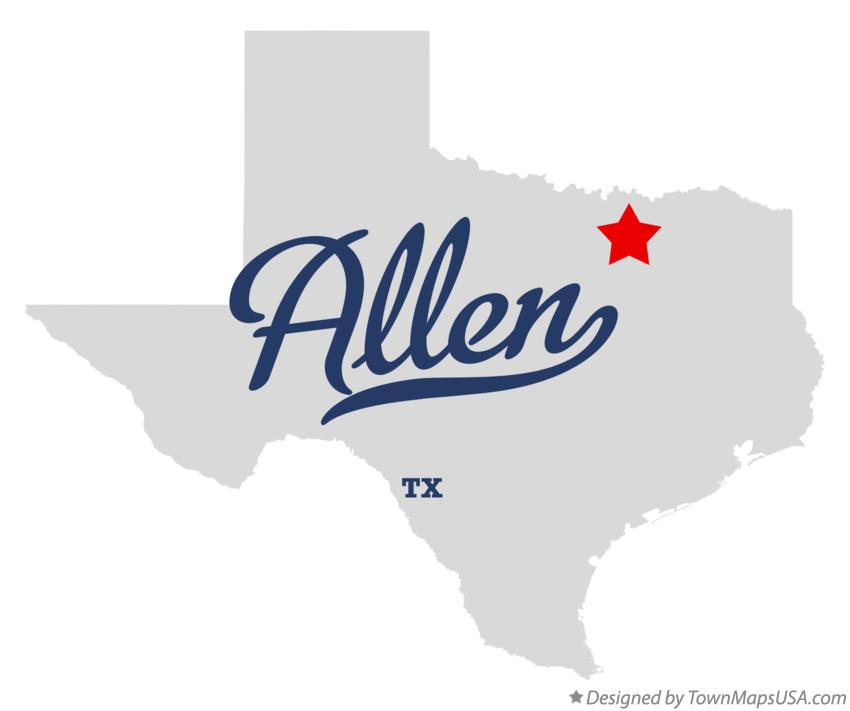 The city of Allen boasts shopping and entertainment options that rival any city in the metroplex. Allen is not only the best place to visit for entertainment, dining, shopping or outdoor fun – it is also considered the Safest City in Texas according to CQ Press, an independent research agency that track city crime rankings.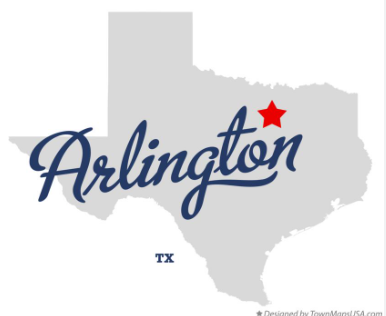 More than 360,000 people now call Arlington home. For fun and excitement, an additional 6.5 million visitors choose Arlington each year. Home to the Texas Rangers, the Dallas Cowboys, the original Six Flags Over Texas and much more, Arlington has become a center for family entertainment, educational excellence, cultural resources and events.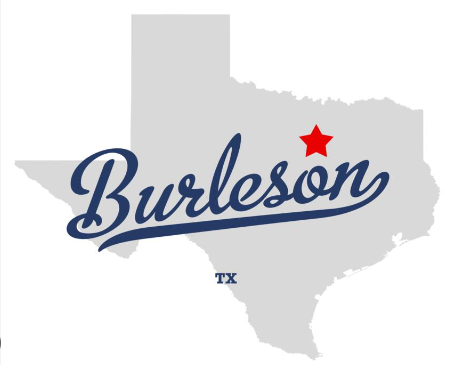 Burleson is appealing to many because of its easy proximity to the Metroplex; low taxes; a family-oriented environment; an outstanding school system; plentiful affordable land; more than 26 square miles of rolling hills, lakes and parks; and, it's one of the fastest growing and desirable communities in the Metroplex.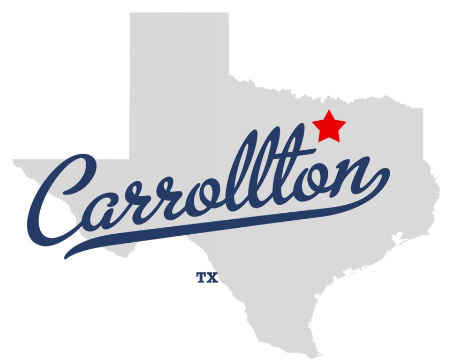 The City of Carrollton is located in the heart of the Dallas/Fort Worth area and is a vibrant corporate and residential community. Carrollton's location and business cost advantages attract and support a diverse local economy. Over 5,000 businesses call Carrollton home. Manufacturing, construction trades and wholesale trades are some of the largest economic sectors as well as finance, insurance and real estate.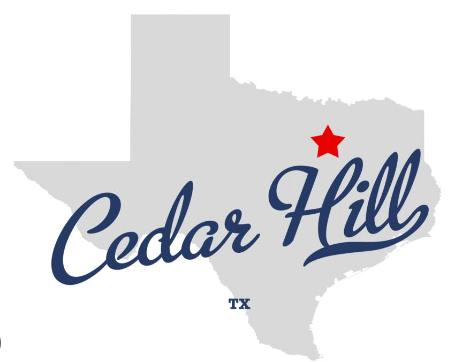 Cedar Hill is nestled in the beautiful Balcones Escarpment, a natural dividing line between east and west Texas. A number of nature preserves are located in and near the city. Cedar Hill State Park, one of the most visited state parks in Texas, sits alongside Joe Pool Lake with its thousands of acres of water, marinas and plenty of overnight camping locations. Cedar Hill is also known for its shopping and dining options. Virtually every cuisine is offered in Cedar Hill's broad range of fine dining establishments and local eateries. It's even more pleasant knowing you can play, relax and enjoy your time in one of the safest cities in the Metroplex.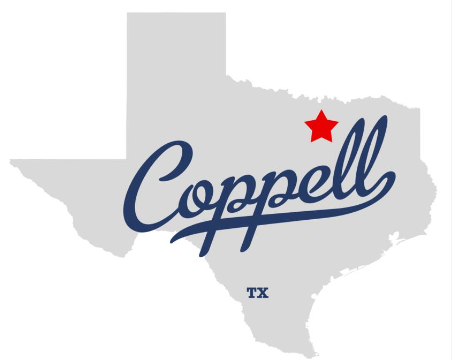 Coppell offers its citizens an excellent quality of life through everything from the superb park system, to the Aquatic Center, to the Coppell Community Gardens, and the public library. Just driving through the community will show you the pride that the citizens and the businesses alike take in the City of Coppell. We are proud of our safe streets, quality schools and a business environment that spells success!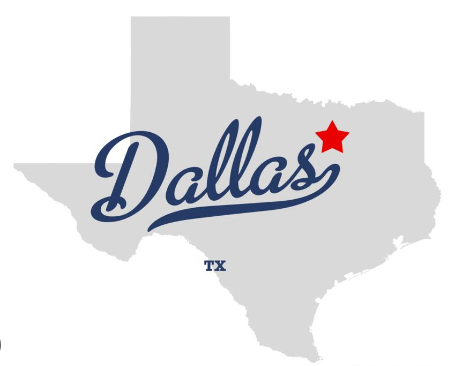 Throughout the city, you will enjoy the best shopping in the southwest, four-and five-diamond/star hotels and restaurants, the largest urban arts district in the nation, 13 entertainment districts and much more. Blend in moderate weather, year-round sports and true Southern hospitality for a true "taste" of the Dallas difference. Visitors are exposed to a city that models its slogan, "Live large. Think big.™" Its pioneering spirit is alive and well, and the philanthropic contributions from its many residents continue to enrich the community and quality of life.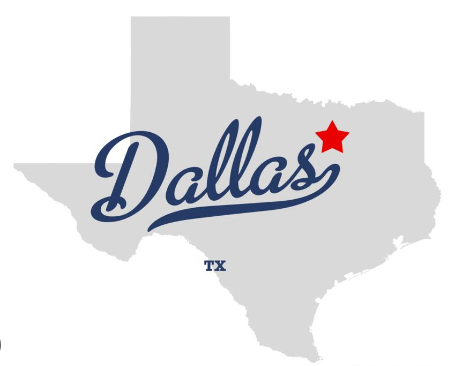 Dallas is filled with great attractions – shopping, dining, entertainment, and residential neighborhoods. Downtown has access to Dallas night life, entertainment venues, world-class dining, parks, theatres and museums. Live, work, play or visit here, and you're on the doorstep of the region's cutting-edge restaurants, one-of-a-kind stores, unparalleled theatres, and world-class art.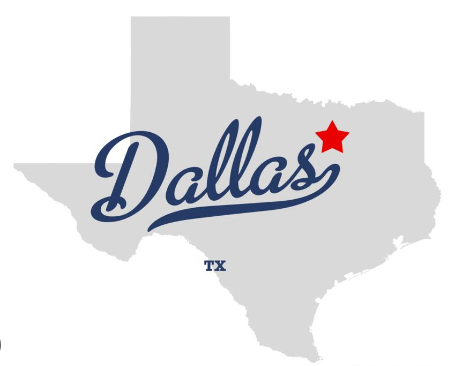 Dallas is filled with great attractions – shopping, dining, entertainment, and residential neighborhoods. Only Uptown has it all. Live, work, play or visit here, and you're on the doorstep of the region's cutting-edge restaurants, one-of-a-kind stores, unparalleled theatres, and world-class art.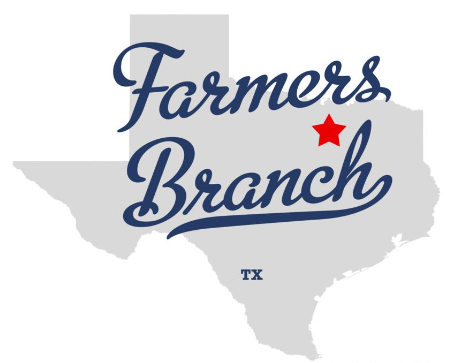 A hidden gem amidst the hustle and bustle of the Dallas/Fort Worth Metroplex, Farmers Branch stands quietly alone as the epitome of small-town living in the middle of a world-class metro area. Residents enjoy quiet neighborhoods, excellent services and top-notch facilities.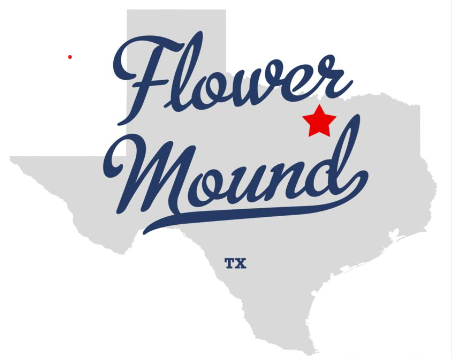 A quiet town, Flower Mound has a suburban mid-size city atmosphere with easy access to Dallas/Fort Worth International Airport and the entirety of the Dallas/Fort Worth Metroplex. Though surrounded by commercial and residential development, the mound is privately owned to protect it from further development.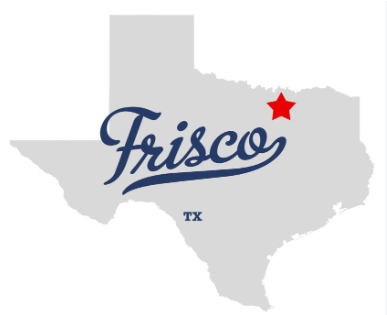 Frisco is located 20 minutes north of downtown Dallas, and 25 minutes from both Dallas/Fort Worth International Airport and Love Field. Frisco offers a wide variety of award-winning hotels, shopping, concerts and events, 4 professional sports teams, and over 150 pieces of art on public display.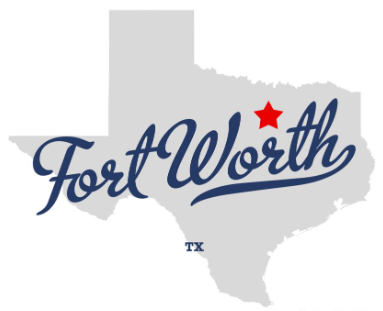 Fort Worth is a destination redefined. New and renovated hotel offerings, restaurants and exciting tourism venues are enhancing the city's reputation as one of the premier travel destinations in the nation. In only a few days, you can enjoy an enormous range of experiences – from art to animals, from fashion to family fun. See the artistic masterpieces of the Fort Worth Cultural District. Explore the true American West in the Stockyards National Historic District. Shop and dine in the 35-block Sundance Square, one of the most exciting downtown areas in the nation. See a fabulous show at Bass Performance Hall. Stroll through the brand new Museum of Living Art at the Fort Worth Zoo. See the out of this world exhibits at the new Fort Worth Museum of Science and History. Or see life in the fast lane at Texas Motor Speedway.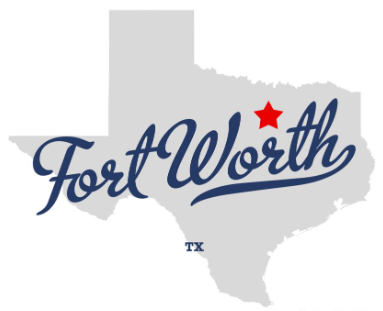 Sundance Square is full of artistic expression – find yours among our many choices. Art galleries, independent theaters, events at Bass Performance Hall, and light-hearted performances of Four Day Weekend await.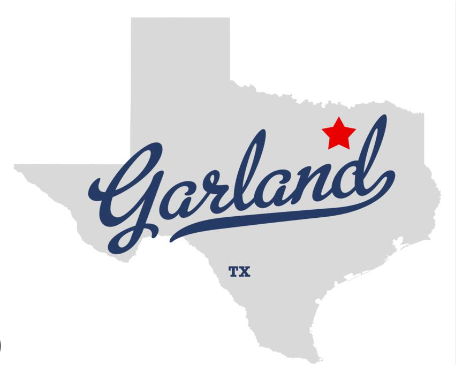 Featured in the opening scene of the movie Zombieland.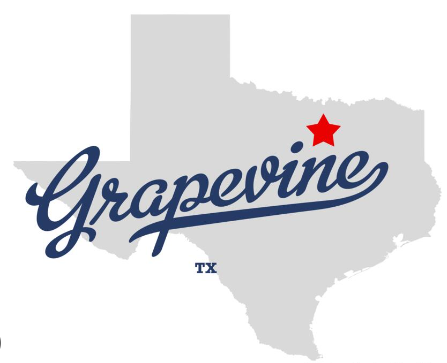 Historic Grapevine, located between Dallas and Fort Worth, is a go-to destination when planning a trip to North Texas! Step back in time in Historic Downtown Grapevine with its collection of shops, restaurants, and art galleries. Enjoy fantastic hotels and resorts, great attractions for the entire family, fabulous shopping opportunities, outstanding dining at over 200 restaurants, winery tasting rooms, a wide variety of outdoor recreational activities, award-winning festivals and events and much more. Grapevine has something for everyone.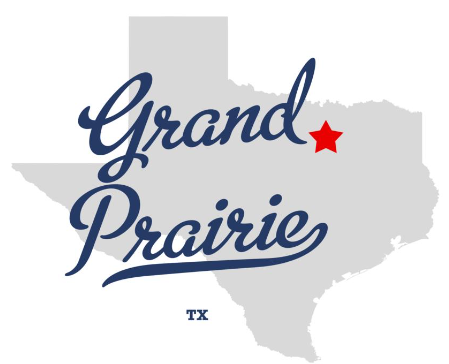 Set among rolling hills, fishing, boating, swimming and water skiing are popular water sports on Lake Joe Pool. Grand Prairie is just minutes from Arlington attractions like the Ballpark in Arlington, Cowboys Stadium, and Six-Flags theme parks. Take advantage of attractions like Lone Star Park, Traders Village, and the Verizon Theatre. Grand Prarie is equidistant between downtown Dallas and downtown Fort Worth, making the commute to anywhere in the metroplex as painless as possible.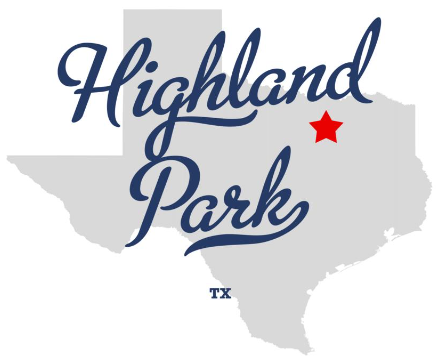 The Town of Highland Park is located approximately three miles north of the center of Dallas. Highland Park is home to one of the oldest Christmas Traditions in Dallas County, the annual lighting of The Big Pecan Tree.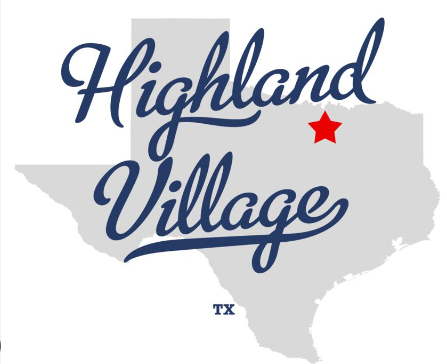 Whether you're considering moving to Highland Village, thinking of starting a business here or just plan to visit – you've come to the right place. We have beautiful homes in friendly neighborhoods, excellent schools, quality retail, many parks and a trail system to get you to your destination.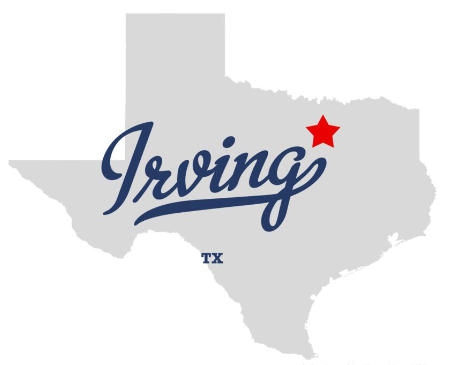 Irving contains the Las Colinas area, which was one of the first master-planned developments in the United States. Las Colinas includes the Mustangs at Las Colinas, which is the largest equestrian sculpture in the world. Las Colinas is home to the Irving Convention Center at Las Colinas.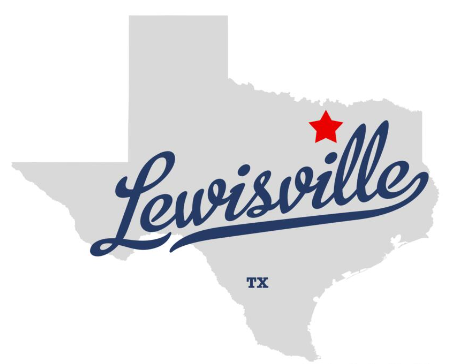 Lewisville is within easy reach of nearly any recreational activity one can imagine. Many family-friendly options are available within the city's boundaries, ranging from fine and cultural arts to go-carts and bowling. Whether you are making extensive weekend plans, or just looking for a last-minute evening of fun, one of these options will be right for you!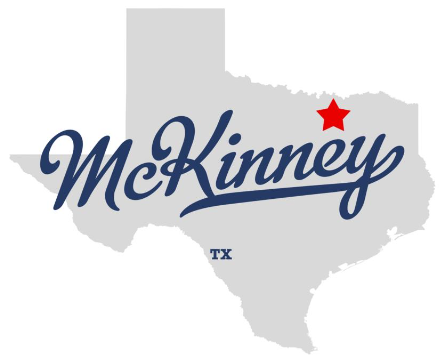 The elements that established McKinney as unique from its very beginnings are the same that continue to attract residents, visitors and businesses to our community today. Beautiful tree-lined streets, diverse residential neighborhoods, outstanding educational opportunities, a robust business environment, a charming historic downtown and a strong sense of community make McKinney truly stand out.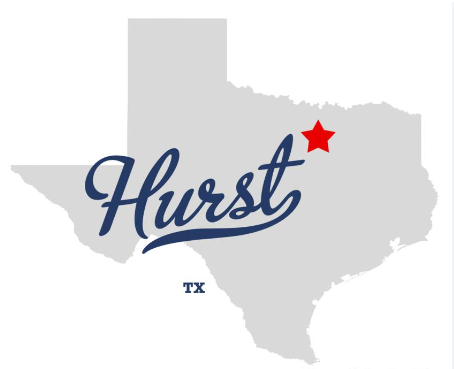 The mid-cities area of the Dallas/Fort Worth metroplex consists of three cities: Hurst, Euless and Bedford.
Located right in the center of the Dallas/Fort Worth Metroplex, the mid-cities has everything you need to satisfy your appetite for fun and adventure. Just minutes from downtown Dallas & Fort Worth with easy access to Dallas/Fort Worth International airport, and minutes away from the attractions in Arlington, and Grand Prairie.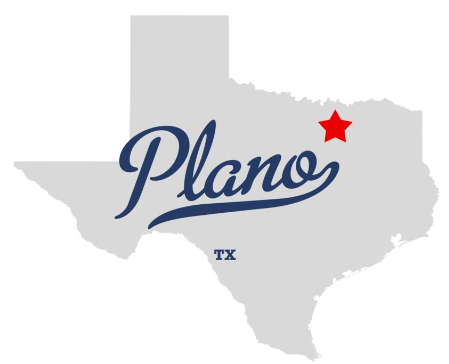 Plano is located just minutes north of downtown Dallas and a short drive to most major attractions and venues throughout the Dallas/Fort Worth area. While staying in Plano, you will find unique and entertaining attractions, like the Southfork Ranch from the television series "Dallas," and events, like Texas' largest Hot Air Balloon Festival. Plano offers a multitude of restaurants for every taste and style, and all the shopping you could ever want, as well as a variety of hotel and lodging offerings. Plano is also home to 15 Fortune 500 companies. That's what you can expect from Plano. The city planned around you.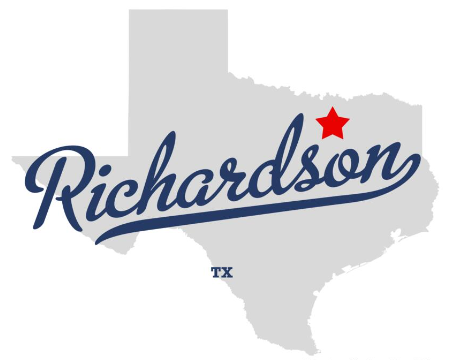 From a visit to Owens Spring Farm and Museum, a trip to Miss Belle's Place or the North Texas Auto Museum to a night of bowling, billiards or a show, Richardson has something for everyone.
Richardson's central location also makes it easily accessible to major area attractions, shopping establishments, and sporting events.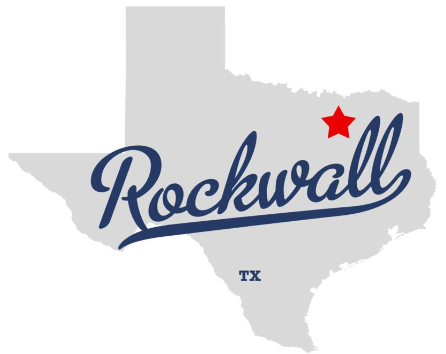 The real beauty of Rockwall is its hometown feel with all of the advantages of a major city. With in a few miles you will find a variety of restaurants offering every kind of food at every price range. If shopping is your thing then Rockwall is the place for you. There is no need to drive as you can find everything you need at the many shopping centers conveniently located here. Historic downtown is revitalizing and worth a visit to see the restaurants and businesses located in the heart of Rockwall. It takes a while to see it all but there is no question that Rockwall is the place to live, eat and play.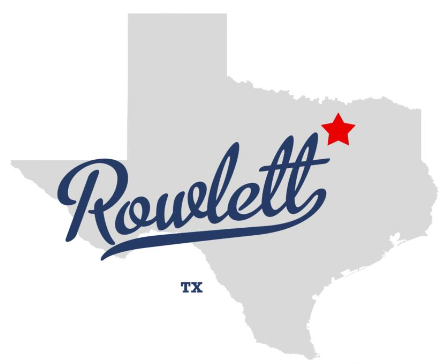 Just 20 minutes from downtown Dallas north of IH-30, surrounded by more than 30 miles of shoreline on beautiful Lake Ray Hubbard, and home to almost 56,000 residents, Rowlett is "On the Water, and On the Move!" Rowlett is ranked in the Top 25 "Best Places To Live" by Money Magazine!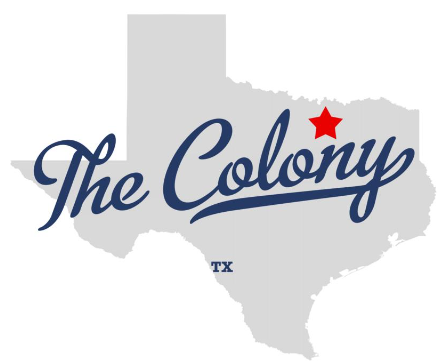 We are a community of neighbors helping neighbors, of residents volunteering their energy for community activities, of quiet, tree-lined streets with the shorelines of Lake Lewisville in our backyard. The Colony offers up a home-town feel with big-city advantages not far away. We are conveniently located just thirty-five minutes from downtown Dallas and the Dallas/Fort Worth International airport is less than a twenty-five minute drive. The Colony continues to improve and grow and we invite you to come be a part of it. You'll feel right at home!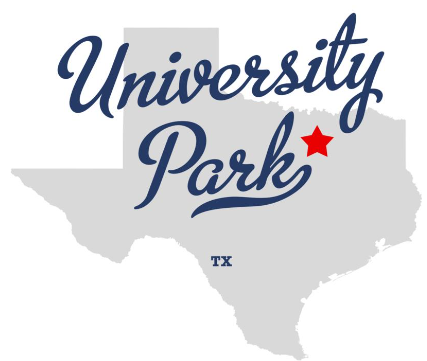 University Park, a predominantly residential community of 23,500 residents, is located approximately five miles north of downtown Dallas, Texas. The city is the home of Southern Methodist University and is also known for its attractive homes, beautiful parks, and numerous churches. The location of University Park in north-central Dallas provides easy access to a broad range of cultural, recreational, shopping, and business activities.