When it comes to managing your real estate investments, it can be a lot to handle on your own. That's why many investors choose to work with a third party real estate management company. But how do you go about selecting the right one? In this blog post, we'll cover some key factors to consider when making your decision.
First and foremost, it's important to look at the company's track record. How long have they been in business? What kind of properties do they typically manage? What kind of returns have their clients seen? This information can give you a good sense of the company's level of expertise and their ability to generate income for their clients.
Next, you'll want to consider the services that the company offers. Do they handle everything from leasing and maintenance to bookkeeping and financial reporting? Or do they only handle certain aspects of property management? It's important to make sure that the company can provide all of the services you need to effectively manage your properties.
Another important factor to consider is the company's communication and responsiveness. Will they be easily accessible to you when you have questions or concerns? How quickly do they respond to tenant complaints or maintenance requests? Good communication is crucial in order to ensure that your properties are well-maintained and that tenants are happy.
When it comes to pricing, it's important to remember that the cheapest option may not always be the best. Some companies may charge lower fees, but they may cut corners in terms of services or maintenance. On the other hand, a company that charges higher fees may offer more comprehensive services and better returns on your investment. Ultimately, you'll want to find a balance between cost and value.
Finally, it's a good idea to ask for references from the company's current or past clients. This can give you a sense of their level of satisfaction with the company and their experience working with them.
In conclusion, selecting a third party real estate management company is an important decision that can have a big impact on your investments. By considering factors such as the company's track record, services offered, communication, pricing, and references, you'll be well on your way to finding the right partner to help you manage your properties.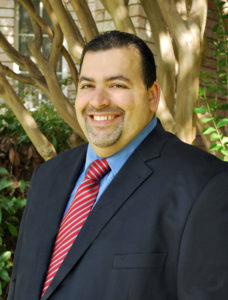 JOSEPH GOZLAN
Real Estate Investment Specialists
Join the Investors Focus List emails!