Home security systems are becoming increasingly popular in new construction homes. Many homebuilders are now offering pre-installed security systems as a standard feature in new homes. The most common type of security system includes door and window sensors, motion detectors, and a control panel to monitor and control the system.
Some builders are offering advanced security features such as smart locks, remote monitoring, and integration with other smart home devices. Smart locks allow homeowners to lock and unlock their doors remotely and can be controlled through a smartphone app. Remote monitoring allows homeowners to check the status of their security system and view live video footage from their smartphone or computer.
Additionally, many builders are now offering home automation systems that allow homeowners to control their security system, lighting, temperature, and other features of their home remotely. These systems can be integrated with other smart home devices such as Amazon Alexa or Google Home, allowing homeowners to control their home with voice commands.
When buying a new construction home it's important to ask the builder about the type of security system they are installing, the cost, and the warranty, if any. It's also important to ask about the smart home integration options and the flexibility of the system to be upgraded in the future.
Overall, home security systems are becoming a standard feature in new construction homes and can provide homeowners with peace of mind and added convenience.
If you're thinking of buying new construction – I'll be honored to be the one by your side watching for your best interest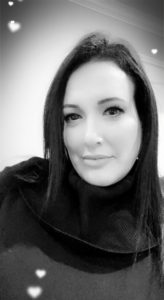 Join our New Construction Updates List