Texas has been a popular destination for real estate investors in recent years, and for good reason. The state boasts a strong economy, growing population, and diverse real estate market. Whether you're a seasoned investor or just starting out, investing in Texas real estate can be a great way to build wealth and achieve your financial goals. In this article, we'll take a closer look at why Texas is a great place to invest in real estate, and provide some tips and strategies for investors.
Why Invest in Texas Real Estate?
There are several factors that make Texas an attractive destination for real estate investors. Here are a few key reasons:
Strong economy: Texas has one of the largest and most dynamic economies in the country, with a GDP of over $1.8 trillion. The state is home to several major industries, including energy, healthcare, and technology, which provide a stable foundation for economic growth.
Population growth: Texas has one of the fastest-growing populations in the country, with over 3.3 million new residents since 2010. This growth has fueled demand for housing and commercial real estate, creating opportunities for investors.
Diverse real estate market: Texas has a diverse real estate market, with a wide range of properties available for investment. From single-family homes to commercial properties, there are opportunities to invest in all types of real estate.
Favorable business environment: Texas is known for its business friendly environment, with low taxes and minimal regulation. This has made the state an attractive destination for businesses and investors alike.
If you're thinking on investment – I'll be honored to be the one by your side watching for your best interest!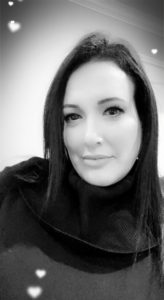 Join our New Construction Updates List