New construction refers to homes that are built from scratch and have never been lived in before. These homes may have the latest building codes and design trends, and can be customized to the buyer's preferences. Existing homes, on the other hand, are homes that have been previously occupied. These homes may have more character and history, but may also require more maintenance and updates.
Additionally, existing homes may be in a more developed area with more access to amenities and services. Each option has its own set of pros and cons, and the choice between the two will depend on an individual's preferences, budget and location.
 Energy efficiency: New construction homes often have more energy-efficient features, such as better insulation and newer appliances, which can lead to lower energy bills. Existing homes, on the other hand, may not have these same features, and may require upgrades to be more energy efficient.
 Warranty: New construction homes often come with a warranty from the builder, which can provide peace of mind and protection against any defects or issues that may arise. Existing homes, however, may not have a warranty and any repairs or issues will be the responsibility of the homeowner.
 Location: New construction homes are often built in new developments or subdivisions, which may not be as established or may not have as many amenities as existing neighborhoods. Existing homes, however, can be found in established communities with more mature landscaping and a greater sense of community.
 Price: New construction homes can be more expensive than existing homes, as the cost of land, materials, and labor are often included in the price. However, existing homes may require more money for repairs and upgrades.
 Tax: In some places, new construction homes may be subject to higher property taxes than existing homes because the assessed value of the home takes into account the cost of construction.

Ultimately, the choice between a new construction home or an existing home will depend on the buyer's individual preferences, budget, and needs. It is important to weigh all the pros and cons and consider all factors before making a decision.
If you're thinking of buying new construction – I'll be honored to be the one by your side watching for your best interest!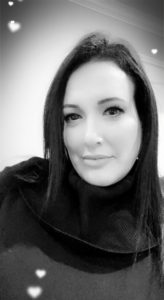 Join our New Construction Updates List