Here are a few tricks that builders may use to get clients:
Staging model homes: Builders will often stage model homes with high-end finishes, furniture, and decor to make them look as attractive and desirable as possible. This can make it difficult for buyers to envision the home without these upgrades and may lead them to purchase upgrades they wouldn't have considered otherwise.
Low pricing: Builders may offer low pricing for the base model of the home to entice buyers, but then charge extra for upgrades, which can add up quickly.
Limited-time offers: Builders may offer limited-time incentives, such as free upgrades or closing costs, to encourage buyers to make a purchase before the offer expires.
Pressure selling: Builders may use high-pressure sales tactics to encourage buyers to make a purchase quickly before they have a chance to fully consider their options.
Not disclosing all the costs: Builders may not disclose all the costs associated with buying a new construction home, such as closing costs, which can add to the overall cost of the home.
Using unlicensed or unqualified subcontractors: Builders may use unlicensed or unqualified subcontractors to cut costs, which can result in poor workmanship or safety hazards.
It's important to be aware of these tricks and do your due diligence when buying a new construction home. It's important to research the builder's reputation, understand the costs and options available, and take your time to make an informed decision. It's also important to work with a real estate agent who has experience in new constructions and can guide you through the process.
If you're thinking of buying new construction – I'll be honored to be the one by your side watching for your best interest!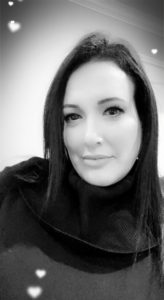 Join our New Construction Updates List