Builder incentives are offers or promotions that builders use to entice buyers to purchase a home from them. Here are a few examples of builder incentives:
Closing cost assistance: Builders may offer to pay a portion or all of the closing costs associated with purchasing a home, which can save buyers thousands of dollars.
Free upgrades: Builders may offer free upgrades, such as granite countertops, hardwood flooring, or stainless steel appliances, to buyers who purchase a home from them.
Design center credit: Builders may offer a credit towards the design center, where buyers can select finishes, flooring, and other options for their home.
Discounts: Builders may offer discounts on the purchase price of a home to buyers who purchase early in the construction process or during a promotional period.
Move-in incentives: Builders may offer incentives for buyers to move in quickly, such as a free appliance package or a landscaping package.
Furnishing packages: Builders may offer a package of furniture with the purchase of a home, which can be an added value for the buyers.
Referral bonuses: Builders may offer referral bonuses to buyers who refer friends and family to the development.
Leaseback: Builders may offer a leaseback program, where they lease the home back to the builder for a certain period of time, which can be useful for buyers who are not ready to move in yet.
It's important to note that not all builders offer incentives and that incentives may vary depending on the development, location, and market conditions. Incentives may also change over time, so buyers should check with the builder to see what incentives are currently available. It's also important to understand the terms and conditions of the incentives, and how they may affect the overall cost of the home and the buying process.
If you're thinking of buying new construction – I'll be honored to be the one by your side watching for your best interest!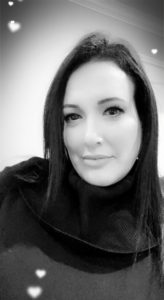 Join our New Construction Updates List