It's important to note that not all upgrades will add value to a new construction home, and what will add value will depend on the location, market conditions and the buyer.

It's important to consult with a real estate agent or contractor to determine which upgrades will be the most beneficial.
1. Smart home technology:
Installing smart home devices, such as a thermostat, security system, and lighting, can make the home more convenient to live in and can be appealing to potential buyers.

2. Energy-efficient features:
Adding features such as solar panels, high-efficiency
HVAC systems, and Energy Star-rated appliances can help lower energy costs and can be attractive to environmentally conscious buyers.

3. High-end finishes:
Upgrading to higher-end materials, such as granite
countertops, hardwood flooring, and custom cabinetry, can add a touch of luxury to the home and can make it more desirable to buyers.

4. Outdoor living spaces:
Adding a deck, patio, or outdoor kitchen can increase the amount of usable living space and can make the home more attractive for entertaining.

5. Additional living space:
Finishing a basement, attic or adding a room or
second story can increase the square footage of the home and can make it more appealing to families or those who need extra space.

6. Customization:
Allowing the buyer to make choices on finishes, flooring, and appliances, can give them a sense of ownership and make the home more attractive to them.
If you're thinking of buying new construction – I'll be honored to be the one by your side watching for your best interest!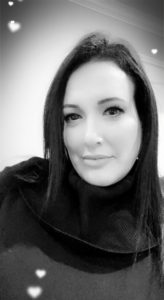 Join our New Construction Updates List