When deciding on the concept of a new subdivision, builders will consider a variety of factors such as:
Market demand:
Builders will research the local housing market to determine what types of homes and features are in high demand. This may include things like single- family homes, townhomes, or condos, as well as specific features such as energy- efficiency or smart home technology.
Location:
Builders will carefully select the location for the new subdivision based on factors such as proximity to amenities, schools, and transportation. They will also consider the zoning laws and the potential for future development in the area.
Cost:
Builders will consider the cost of construction, including the cost of land, materials, and labor. They will also consider potential profit margins and the price point that will be most appealing to buyers.
Target market:
Builders will consider the target market for the development, such as first-time homebuyers, families, or retirees, and design the development accordingly.
Community amenities:
Builders will consider the community amenities that will be included in the development such as parks, playgrounds, and community centers to
attract buyers and create a sense of community.
Sustainability:
Some builders consider the environmental impact of their developments and may include features such as solar panels, rainwater harvesting, and green spaces to make their developments more sustainable.
Design Guidelines:
Builders often establish design guidelines, that include details like architectural styles, colors, and materials, to ensure that the development will look
cohesive and appealing.
Permits and regulations:
Builders will also consider the permits and regulations required for the development, including zoning laws and building codes, to ensure that
the development is compliant and will be approved by the local authorities.
If you're thinking of buying new construction – I'll be honored to be the one by your side watching for your best interest!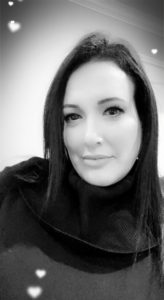 Join our New Construction Updates List