When choosing a new subdivision, it is important to consider the following factors:
Location: Consider the proximity to schools, grocery stores, hospitals, and other amenities. Also, think about the overall neighborhood and whether it feels safe and desirable.
Home prices: Research the cost of homes in the subdivision to ensure that they are within your budget.
Home builders: Look into the reputation and track record of the builders who are constructing the homes in the subdivision. Make sure they have a good reputation for building quality homes.
Lot sizes: Consider the size of the lots in the subdivision, as well as any restrictions on how the land can be used.
HOA: If the subdivision has a homeowners association, research it to ensure it is well-run, and that the fees and regulations are reasonable.
Future plans: Research about any future plans like new schools, park, shopping center, etc planned in the area.
Amenities: Look into any community amenities the subdivision offers, such as a pool, playground, or community center.
Growth: Consider the growth rate of the area and what it means for the future.
Zoning: Research the zoning laws of the area and if the land use matches your needs.
Resale value: Research the resale value of the homes in the area, and consider whether the subdivision is likely to hold its value over time.
In summary, choosing a new subdivision involves evaluating a variety of factors to ensure that the location, homes, and community are a good fit for your needs and budget. It's important to research the location, home prices, builders, lot sizes, HOA, future plans, amenities, growth, zoning, and resale value of the homes in the area. By considering all of these factors, you can make an informed decision and find a new subdivision that is the perfect fit for you and your family.
If you're thinking of buying new construction – I'll be honored to be the one by your side watching for your best interest!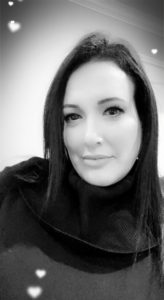 Join our New Construction Updates List